Volvo Penta of the Americas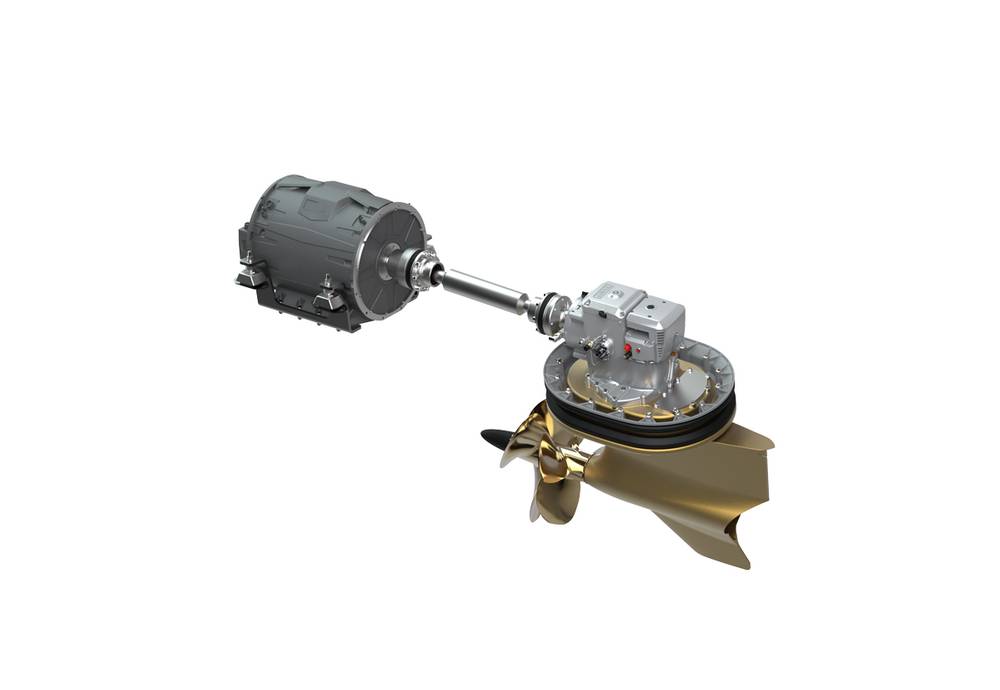 With a 114-year tradition of innovation, engineering excellence and worldwide customer support, Volvo Penta offers a broad product line of engines that reduce fuel consumption, lower emission levels, extend service life and maximize uptime. The company is also a technology leader in the movement toward sustainability in marine propulsion.
With approximately 3,500 dealers in over 130 countries, Volvo Penta, part of the Volvo Group, is a global manufacturer of engines and compete power systems for leisure marine, commercial marine and industrial applications. The engine range comprises diesel and gasoline engines with power outputs from 10 to 1,000 hp. Volvo Penta of the Americas, based in Virginia, is responsible for North America, South America, Central America and the Caribbean.
Volvo Penta's product line for the North American commercial and SOLAS marine market includes 3- to 16-liter Tier 3 diesel engines in inboard, sterndrive and IPS confi gurations, as well as gensets and auxiliary engines for fuel pumps and other applications. Key market segments for Volvo Penta globally include Coast Guard and patrol boats, pilot boats, short-sea and river transport, crew and supply vessels, research vessels, passenger ferries and sightseeing vessels, workboats, tugs and towboats, self-propelled and articulated barges, commercial fi shing boats and wind farm vessels. Volvo Penta's marine diesel engines provide higher torque out of the hole, superior performance at all rpm ranges and the lowest costs of ownership with better fuel effi ciency, longer service life and less downtime on the job.
Volvo Penta is also leading the way into a more sustainable future. Parent company Volvo Group has announced targets to reach net-zero value chain emissions by 2040 at the latest, and the pathway to reach the goals of the Paris Climate Agreement has now been validated by the Science Based Targets Initiative. Volvo Penta is developing action plans to secure the commitment in its business.
The company continues to invest in its core products to improve effi ciency, reduce fuel consumption and minimize emissions. At the same time, Volvo Penta is boosting its investment in sustainable technologies with a strong focus on hybrid, electric and renewable fuels. Volvo Penta expanded its electromobility capabilities, experience and range by becoming the majority shareholder of Norwegian marine battery and electric driveline solutions supplier ZEM AS. And, in collaboration with Danfoss Editron, Volvo Penta is powering two hybrid windfarm support vessels using pilot technology. These vessels, which will soon go into operation in the UK, are an innovative combination of integrated electric Volvo Penta IPS, state-of-the-art gensets and advanced vessel management systems.
New engines and services for 2021 include a new D16 IMO Tier III /U.S. EPA Tier 3 package, updated D13 solutions, upgraded D8 and D13 engines to meet EU Stage V marine emissions for Inland Waterways and the Volvo Penta Inboard Performance System (IPS) and IMO III technology. The company will also soon bring to market a D8 IMO III for rating 1 and 2.
Notable commercial marine wins in North America this year have included new boats for the Virginia and Maryland pilot associations, including IPS and inboard confi gurations, and retrofi ts for a fl eet of river tugs. Volvo Penta has also sold 3 D8MG IMO III engines for a passenger vessel in Canada. The company continues to pursue opportunities with builders and operators of crew boats for the burgeoning offshore wind turbines industry in North America based on a proven track record in global markets.