Eastern Shipbuilding Group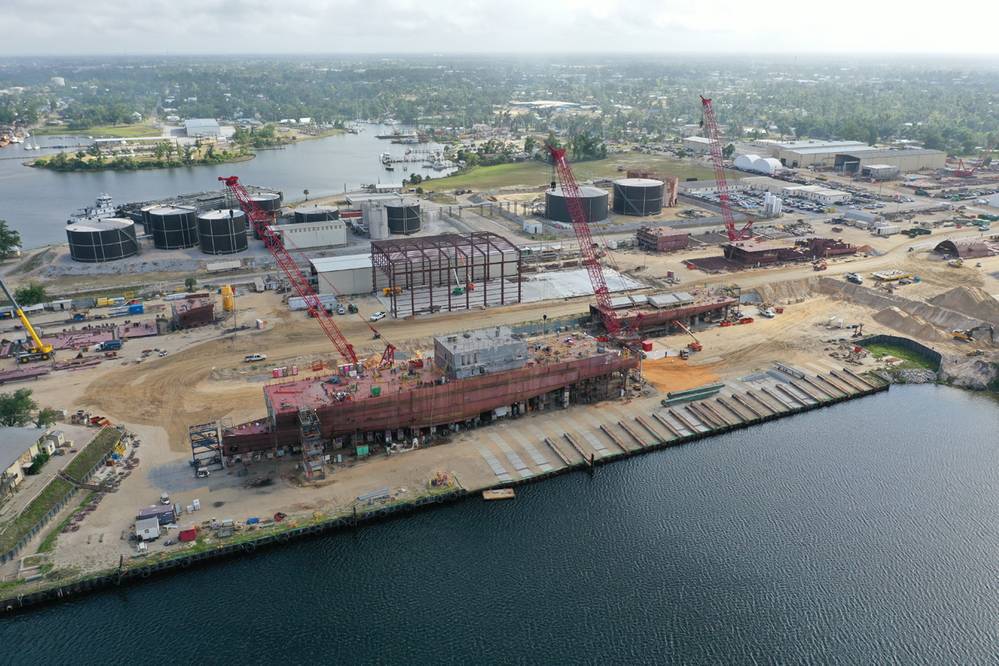 Headquartered in Bay County, Fla., Eastern Shipbuilding Group has built a portfolio of more than 350 vessels for national defense and commercial purposes over the span of more than 40 years. Today, the company manages complex government shipbuilding projects as well as commercial projects from three state of the art facilities for new construction and repair projects on the Florida Gulf Coast.
Eastern recently built the latest fl eet of iconic Staten Island Ferries and serves as the prime contractor for the U.S. Coast Guard's highest acquisition priority, the Heritage Class Offshore Patrol Cutter program. To date, Eastern has earned the award of construction for OPCs 1 through 3 and the LLTM contracts for OPCs 1-4. The USCG plans to award construction of the fourth cutter in spring of 2022, and Eastern is competing for Stage II of the program to build ships 5-15 over the next 15 years. The shipbuilder also serves the commercial dredge and offshore wind markets, having recently been awarded a second hopper dredge build from Weeks Marine.
Easter has just completed a $6 million infrastructure improvement project at its new 40-acre Port St. Joe facility to allow for vessel outfi tting to commence. The company has embarked on a $50 million, 15,000 ton drydock project at this facility in order to provide full vessel sustainment services