Gladding-Hearn Shipbuilding, Duclos Corporation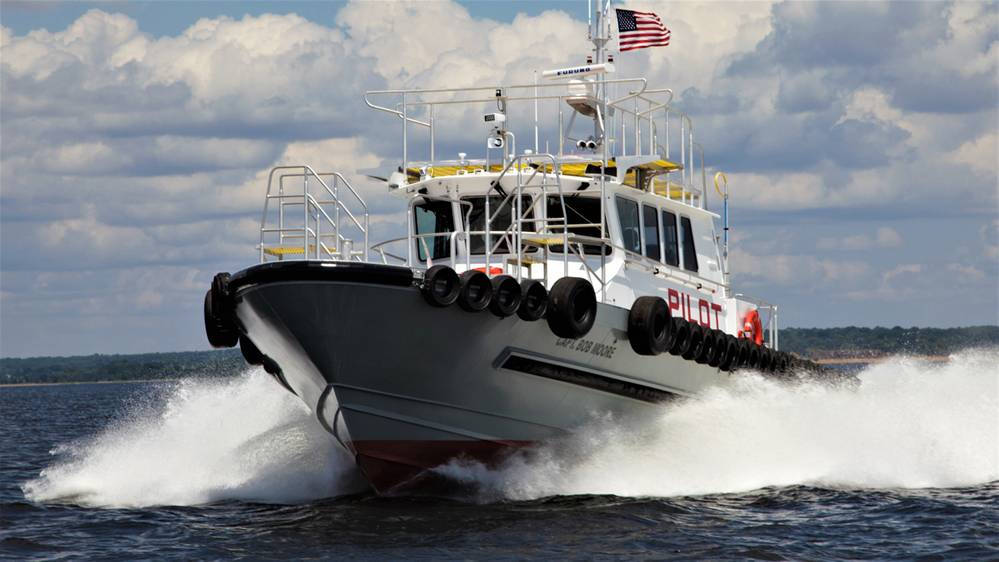 For almost 65 years, Gladding-Hearn Shipbuilding has built steel and aluminum commercial vessels operating in the U.S. and foreign countries. Located on seven acres along the deepwater Taunton River in Somerset, Mass., the family-owned and operated shipyard is currently under the leadership of co-presidents Peter Duclos and John Duclos. Nearly all of the several hundred vessels built by the shipyard are still operating today, and some 90% of Gladding-Hearn's business is from repeat customers.
With in-house naval architecture and engineering capabilities and a cross-trained workforce, GladdingHearn is well-known for applying some of the most advanced shipbuilding techniques that rival many bigger yards, while still providing the personal customer service of a smaller yard.
The builder's primary products include pilot boats, high-speed passenger catamarans and mono-hull ferries, tugs, patrol and rescue boats, crew transfer vessels and research vessels. Since 1955, Gladding-Hearn has been synonymous with pilot boats, having built more launches than any other shipyard. In 1978, the yard joined forces with designer C. Raymond Hunt to build the fi rst launch with a deep-V hull, soon to become the industry standard. In 2014, the shipyard built the fi rst pilot boat application of Volvo Penta's IPS drives in the United States. Having built over 200 tugs, barges and bridge tenders, the shipyard delivered America's fi rst Z-drive tractor tug in 1977. An Incat Crowther licensee since 1987, Gladding-Hearn became the second shipyard in the country to build highspeed passenger catamarans and has built the majority of fast ferries on the East Coast and Great Lakes