Silver Ships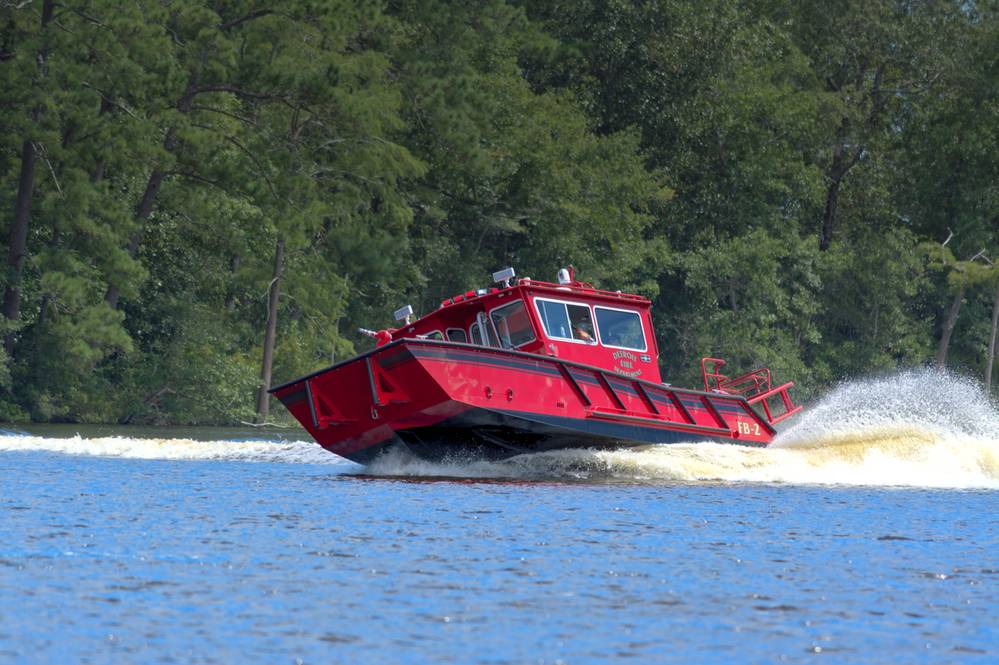 Founded in 1985, Silver Ships is a family-owned premier builder of high-quality, cutting-edge aluminum workboats from 21 feet to 70 feet in length, used for fi re rescue, law enforcement, military operations, marine surveying and other mission-specifi c applications. Its vessels are based on existing design types but are uniquely customized and outfi tted for the needs of individual customers in the U.S. and overseas. An on-site accredited naval architects and engineering staff designs all boats within a three-dimensional modeling and hydrodynamic design software to ensure safety and operational usage in design, development, design evaluation and calculation throughout all stages of construction. From the initial design to the fi nal send-off, every step of the boat building process is completed at Silver Ships' headquarters in Theodore, Ala. It also offers boat repairs and comprehensive refurbishment services for all makes and models of aluminum workboats.
Silver Ships was the fi rst builder to manufacture RHIBs in the United States 30 years ago. Silver Ships' most popular and versatile vessel is the Ambar series, part of the RHIB family – its original "hybrid" air-and-foam collar provides excellent stability, making the vessels virtually unsinkable.
In the past couple of years, Silver Ships has updated its product line to include the Freedom series of vessels, designed for law enforcement and fi re rescue missions. In 2020 the company also launched a new business within its umbrella, Gulf Coast Suzuki, to serve local recreational and commercial boaters in need of repairs or maintenance on their Suzuki engines.